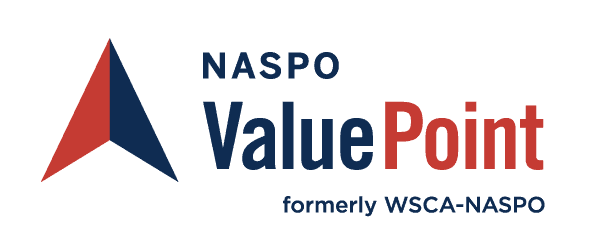 Copiers & Managed Print Services NASPO Contract # NP-18-001 Contract Date: January 1, 2020 – July 31, 2024 IRIS MA #210000032
NASPRO ValuePoint leverages the buying power of all 50 states to offer exceptional pricing for participating states and their political subdivisions. Alaska is an active member of NASPO ValuePoint. In order to use a contract, the state must sign a Participating Addendum (PA). NASPO ValuePoint has established the following non-mandatory contracts with providers in the State of Alaska of Copiers & Managed Print Services (2019-2024). This contract will provide copier machines and managed print services.
Copiers and Printers Region 4 ESC - TX Contract Number: R191102 Initial award from June 1, 2020 through May 31, 2023 with the option to renew for two (2) additional one (1) year periods through May 31, 2025.
OMNIA PARTNERS Public Sector has established a national cooperative contract for Copiers and Printers. One partner option in Alaska is Kyocera through Fairbanks Printers. Kyocera has extensive experience working with state, local and federal agencies. Consistently recognized for manufacturing some of the most reliable print technology in the world. As one of the leading manufacturers of print technologies and managed services worldwide Kyocera continues to grow and expand their solutions offering and assist customers in realizing their specific goals.As part of Kyocera's normal business process, they maintain multiple HUB plans within states in which they operate in accordance with state guidelines and will support any states requirement for development of HUB Certification.

Fairbanks Printers is a proud participant in the Alaska State Copier Contract as an Authorized Kyocera Dealer serving the Fairbanks Alaska area.
The Alaska State copier contracts are available to state agencies and political subdivisions in Alaska. They are divided into six groups, which are distinguished by device type. In addition to these groupings there are segments within each grouping to denote the minimum speed for devices offered in each group. Fairbanks Printers, Inc. has been serving the Laser Printer and Copier needs of the Fairbanks area since 1999. Our professional staff will work to find the very best solution to your office equipment needs. We will also help determine which Alaska State Copier Contract you are eligible for and which will better suit your needs. From expert maintenance and repair to friendly consultation and advice, we're just a phone call away.